Welcome to the new patient center for Steinway Eye Care! At our office we see many new patients who have recently moved into our neighborhood and we have generations of families that love our office. Either way we understand that your time is precious and that you need an eye doctor who is professional, yet convenient for your lifestyle. In order to make the transition to our office smoother for you, we have created a New Patient Center with everything you need to get started.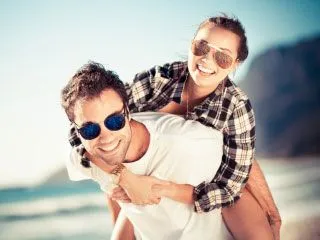 In an effort to make you more comfortable when you arrive at our office and to streamline the new patient process, you will be able to complete all the necessary items prior to your first visit. At Steinway Eye Care, we strive to make sure the time we spend with you during your visit is quality time. We would also like to suggest that your bring your current eyeglass, no matter how old they are. And if you want to renew your contact lens prescription it would be great if you knew for sure the brand of contact you are currently wearing. One thing that seems to waste a lot of time is trying to find out exactly which vision provider our new patients have. For example, BlueCross/BlueSheild, GHI or Cigna may be the name of your medical insurance provider on you card BUT NOT the name of the third party optical provider. An example of optical providers would be Davis Vision, EyeMed, Spectera. It will save you a lot of time and maybe save your entire visit if you take a few minutes to call the phone number on your card and ask them the name of the company that provides vision benefits through the insurance plan you have.
Thank you for choosing us, we look forward to see you.